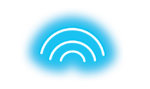 TUESDAY, JUNE 7TH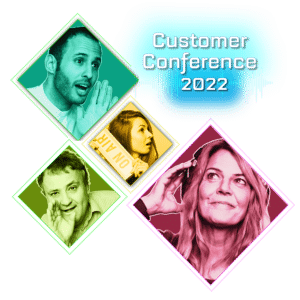 Evening Event starting at 19:00 at Café Reitschule, next to the English Gardens.
Königinstraße 34, 80802 München
From the DAVID office: Take the S Bahn to Marienplatz, then U-Bahn U3/U6 to Giselastraße (Café Reitschule is 450 meters away).
Sessions
Insights, latest deliverables and prioritiy setting in form of a workshop
Presenting BCSv6, strengths and ease of use
NRK and DAVID will talk about their new test driven engagement approach for a new Enterprise Recording Platform
How can we leverage one another's skills to accelerate rollout and usage of modernized workflows
Share ideas to boost audio production Collaborative, portable,remote and AI
WEDNESDAY, JUNE 8TH
Meet us at 09:00 for coffee and breakfast before the start of the sessions at 9:30.
Sessions
See how to provide Authors with list of all publications upon request
Why DAVID decided on OKRs & How is it going? What does it mean for you & software releases
Discussing use cases where the barrier from Production to Playout & Publish becomes blurred
A mobile Broadcasting Show Case, featuring smart tools and passion that go with it
4 teams, 4 Use-Cases – The audience gets DAVIDCoins and have to decide in which UC/team they would like to invest
We'll show how OWASP ZAP tool can be used to discover security flaws in software
A roundtable discussion with Customers and Partners on perception and data around Digacare and what to improve
Roundtable on examples and challenges for workflows that are addressing both broadcast and on-demand production
Presenting BCSv6, strengths and ease of use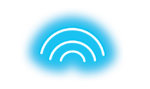 PODS
In addition, here are pods you can expect to see at all times in the DAVID office:
Produce Audio feedback via Text or Waves with CAE (Contextual Audio Editing) on a Mac
See evolutions in Consistency Check, WebTurboplayer and WebdigAIRange
How to better collaborate and exploit data
Come see how to become Ready for recording at the first sound (& other use cases)
An invitation to do a "walk in the park" together and "think outside" about how "Digital Twin" relates to our industry
Evaluation of what a new audio product would need for this challenge.
WHERE: DAVID Systems Munich Office
Erika-Mann-Str 67, 80636 Munich